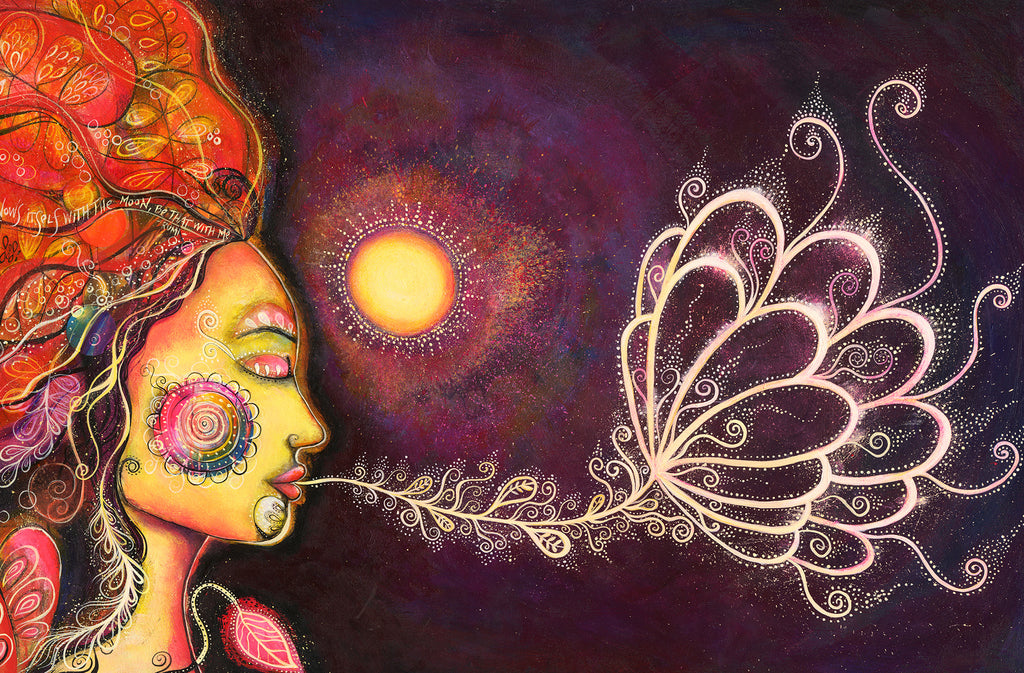 Grateful, small print on wood
Size: 6" x 4"
Prints on wood are archival prints that are mounted to ready-to-hang wood panels.
No framing is needed.
Prints are enhanced with a gloss medium to keep the vibrant colors
of the original paintings and to provide a durable surface.
Sides of wood panels are hand-painted to match the print which
makes it resemble the look of an original painting.
The print is titled and signed by the artist on the back.
---
More from this collection